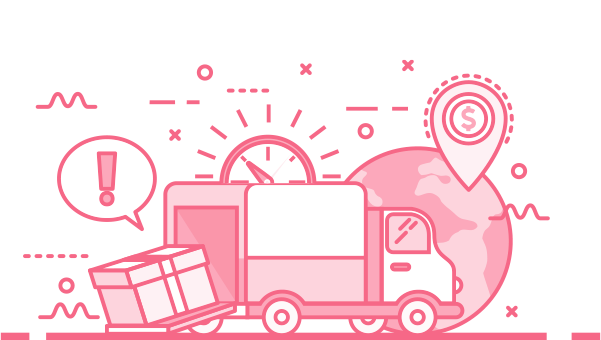 Are your projects ahead or behind, and will they be profitable?
Know exactly how much time and money is invested in each project, identify project risks and track your agile project running costs against a target budget.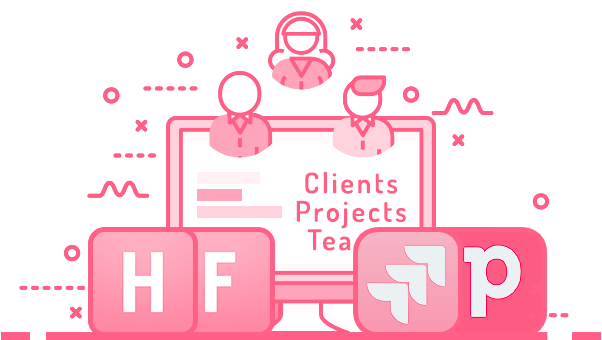 Integrate your existing tools to access timely Portfolio information.
Making operational decisions requires timely and accurate data. Projectt uses your existing tools to empower your decision making.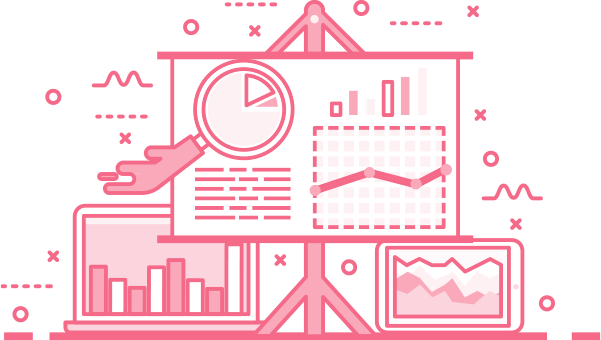 Run your sprint and budget planning in one tool.
Agile projects can quickly feel out of control. Instead of adding process and overheads, we make it simpler to see the impact of change on your bottom line.
Product tour
We built Projectt to plan and track our own projects. We wanted our weekly planning meeting to be focussed on making decisions, not scrambling for information. The tools we already use in our business are now working harder for us - here's how: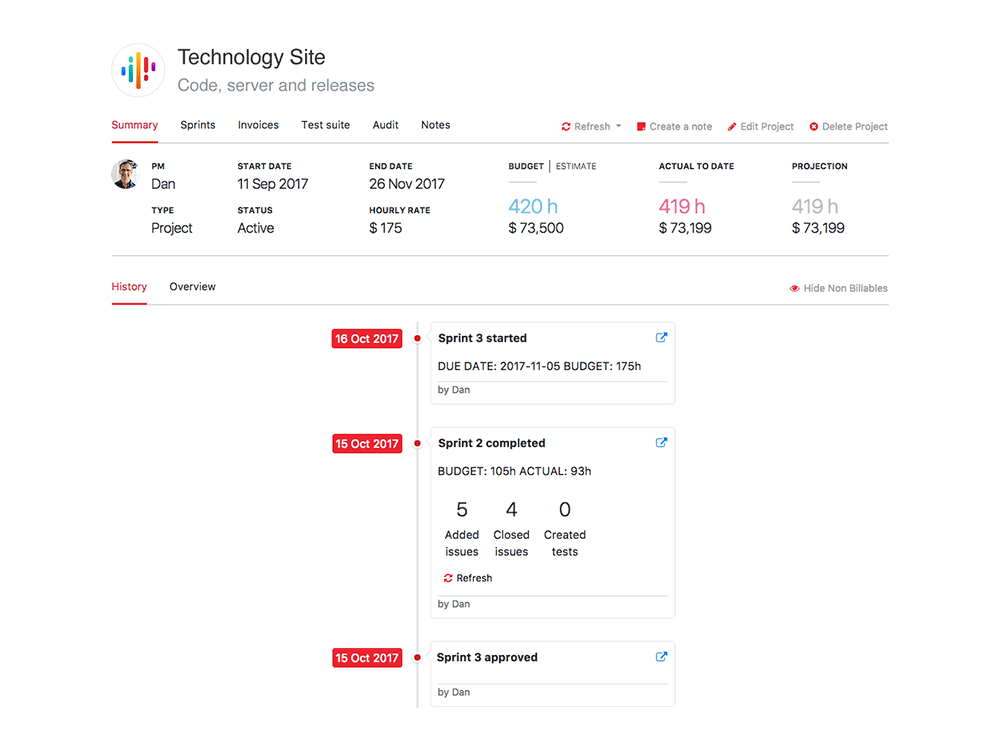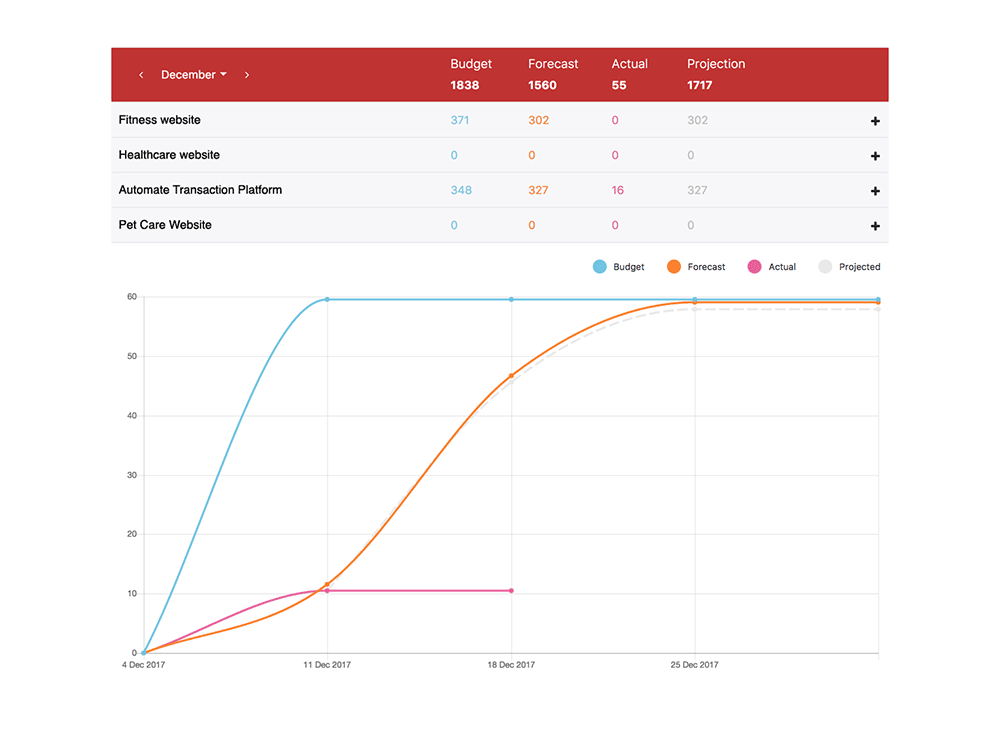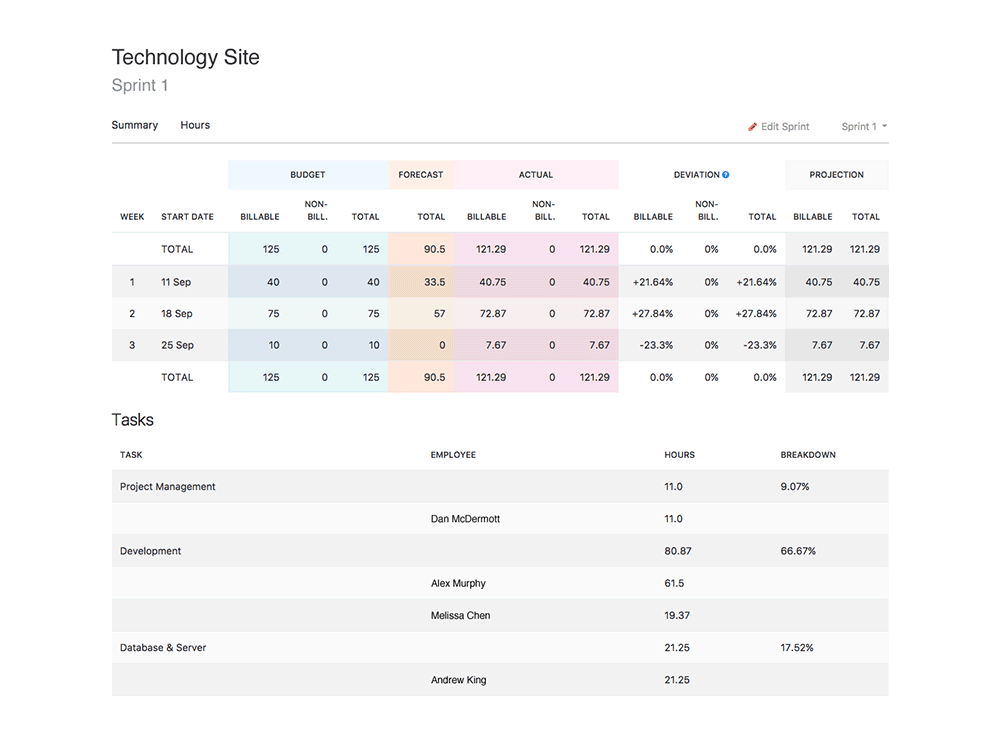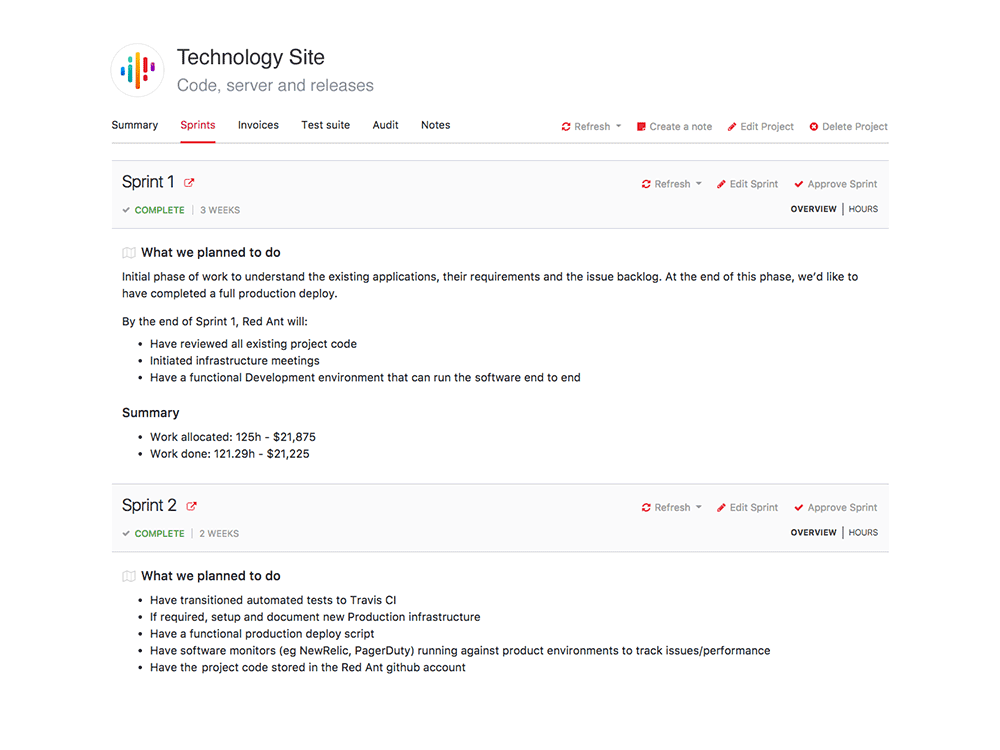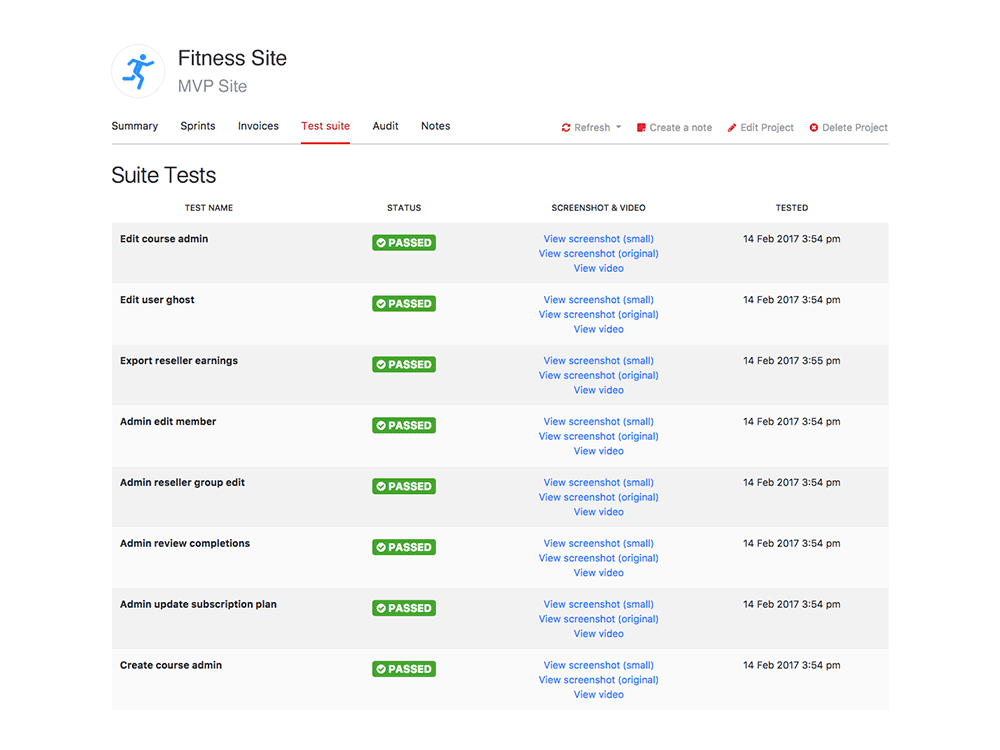 Features
A single view of agency profitability
Agency wide reporting and forecasting can be complex and chew up valuable time as you and your team collate and work through all the data. We bring all your key reporting from Harvest, Forecast and Jira into one dashboard that acts as the control centre for your agency.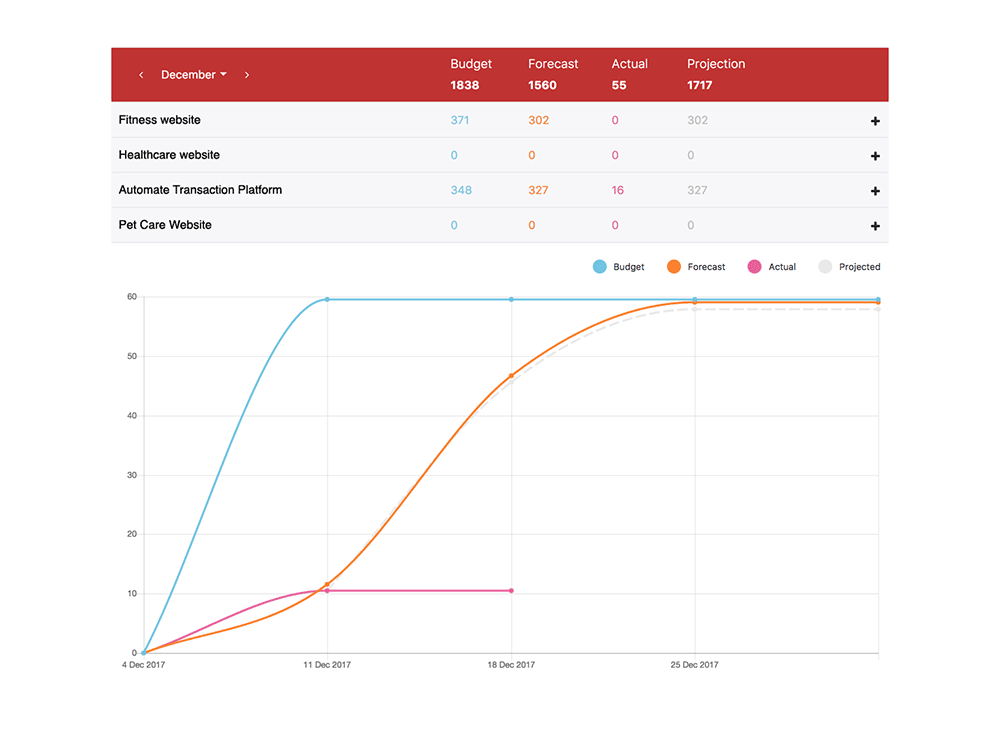 Sprint planning, meet budget tracking
No more guesstimating progress against outdated project plans or messy Jira boards. Track your allocated budget against where your team is really at, sprint by sprint. Tweak and adjust your team allocations on the fly in sprint editor. We track all changes to sprint plans and budgets in project history, so everyone stays informed.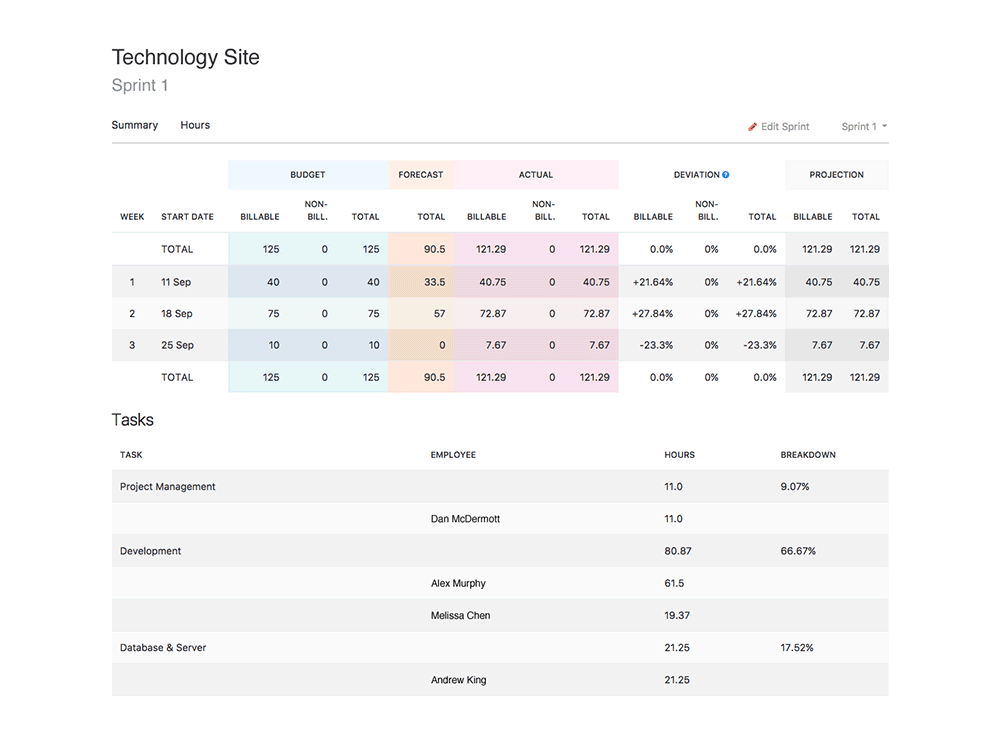 Multiple views for confidence and transparency
We've created different views based on how different stakeholders interact with a project during its lifecycle. The project history view shows all tracked changes and critical events in your project. The client view can show as little or as much data as you want to share. Sprint planning view is where your project manager will probably spend most of their time. All these different views help to build a better shared understanding of project progress.